This blog first appeared in the Huffington Post Canada here.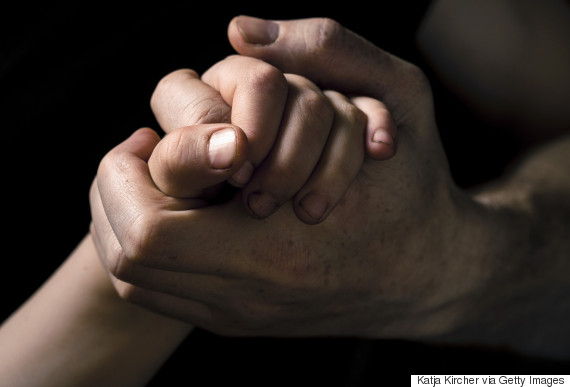 By Loyce Maturu
Try for a moment to put yourself in the shoes of an adolescent. Adolescents aren't children and they aren't adults, either. It is a time of deep emotional and physical upheavals. Relationships are often the centre of your changing world. So imagine if you can how it must feel to be an adolescent living with HIV. I was one of them and I count myself lucky to be here to tell my story.
In May, I met Prime Minister Justin Trudeau to talk about how I was able to overcome the challenges of living with HIV and tuberculosis, and on September 16 to 17 I will be in Montreal to ask world leaders and decision-makers to come together and embrace young people living the diseases.
In 2004, I started to get sick and was coughing a lot so I had to stop going to school. My mother and younger brother had died of a combination of AIDS and TB when I was 10, so my aunt took me to the clinic and got me tested. I found out that I was HIV positive and that I also had tuberculosis.
I cried and I really felt depressed. At that time, I was an adolescent, and I was trying to accept the fact that I was going to have HIV for the rest of my life, with all the stigma that surrounded the disease then in my native Zimbabwe.
When you have HIV or TB you need love, support and care.
I suffered emotional and physical abuse from one of my relatives. I thought it was the end of me, so I tried to kill myself. But I survived after I was taken to hospital by Africaid Zvandiri, a community-based support group that focuses on prevention, treatment, care and support for children, adolescents and young people with HIV. I received TB treatment thanks to the support of the Global Fund to Zimbabwe.
Africaid Zvandiri, the organization I am working with, gave me massive counselling so I started feeling better. I promised myself that I was going to live in this world to share my story growing up with HIV and help my peers build their confidence and fight stigma so they can realize their dreams and hopes of the future.
I broke my silence to explain the challenges of young people living with HIV and TB. Being HIV positive and having to take tuberculosis medications is really a double burden, especially when you are young. But it's beyond being given treatment. When you have HIV or TB you need love, support and care.
I was very little when I lost my father due to a car accident so I don't remember the love of my father. Just being loved is enough to empower somebody. We have made a lot of progress but there is lots that can be done to help young people with HIV.
Today there are about 380,000 new HIV infections among adolescent girls and young women a year. That means more than 7,000 young women and girls are getting infected with HIV every week.
In Sub-Saharan Africa, where I come from, young women and girls have much higher rates of HIV infection. If we want to lower the incidence of HIV among girls we need to apply measures to protect girls. We need to empower young girls so they make the right decisions when it comes to sexual and reproductive issues.
The Global Fund has taken a really good stance in making sure that adolescents are a priority. Before, we were piled with the adults, but now there is a straightforward focus on adolescents and young people and, in particular, adolescent girls and young women, which is a really good thing.
We now have an opportunity to achieve something beautiful: the dream of ending these epidemics. The Global Fund is holding a replenishment in Montreal on September 16 to 17 to set funding for the next three years. To be hosted by Prime Minister Justin Trudeau, the meeting will seek to raise US$13 billion for the Global Fund. In addition to saving millions of lives and averting hundreds of millions of new infections, that investment will lay the groundwork for potential economic gains of up to US$290 billion in the years ahead.
I am one of the millions who is alive today because of the Global Fund, and each one of us has a similar story. Like my friend Maximina Jokonya, who was also born with HIV and today is also a mentor to other girls. Maximina and I will be in Montreal to tell policymakers something on behalf of our peers: Please trust and believe in adolescents, not only as beneficiaries, but as agents of change so that we can end the epidemics.
Being HIV-positive doesn't mean that it's the end of the world. HIV is in the blood, and not in the brain to make you stop thinking. It is not in your heart to make you stop loving, either. You can do anything because HIV doesn't affect your brain nor your heart. You can go to school. You can be confident. You can laugh. You can fall in love. You can start a family. So it would be wise to listen to us. That's the most amazing thing I tell my peers.
Loyce Maturu is a Zimbabwean HIV and TB survivor and a Global Fund Advocates Network Speaker. You can follow Loyce on Twitter @MaturuLoyce
This blog is part of the blog series: AIDS, TB and Malaria: It's High Time for Us to End It. For Good by the Interagency Coalition on AIDS and Development (ICAD) in recognition of The Global Fund's Fifth Replenishment. The blog series runs from August 29 to October 3, 2016 and features a selection of blogs written by our member and partner organizations. Contributors share their broad range of perspectives and insight on the work of The Global Fund and the opportunity that this moment presents us one year following the inauguration of the global Sustainable Development Goals (SDGs).
Disclaimer: The views and opinions expressed in this blog series are those of the authors and do not necessarily reflect those of ICAD.